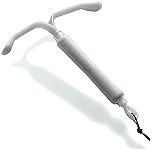 This is something that I have been thinking a lot about lately after talking with friends who have no idea how these particular types of birth control can work. This includes the pill, patch, ring, depo shots and long term implanted hormones. This is geared as an informative post, especially to those who are pro life and believe life begins at conception. It frustrates me that most doctors are not up front with this information. I even remember being taught in nursing school that hormonal birth control prevents ovulation and that is a partial lie.

Here is an excerpt from Contraceptive Info:

____________________________________________________________________

All hormonal contraceptives have at least three mechanisms of action. Artificial female hormones are the active ingredient in all hormonal contraceptives — estrogen and progestin. Some products contain both hormones and others progestin only. Using both hormones together is somewhat more effective than progestin alone, but the estrogen component is responsible for most of the serious health hazards associated with hormonal methods.
Hormonal contraceptives prevent ovulation. No egg is released so sperm cannot fertilize it. It is widely agreed that this is a major mechanism of hormonal birth control.


A woman may ovulate anyway. Hormonal contraceptives may also prevent fertilization by changing the consistency of natural secretions in the vagina, making it harder for the sperm to reach the egg. It is not clear how effective this mechanism is in preventing fertilization.


A woman may ovulate anyway, and sperm may still reach the egg, resulting in fertilization. When this occurs, hormonal contraceptives make it difficult for the embryo to implant in the uterus by keeping the edometrium (lining of the uterus) thinned. This results in the death and expulsion of the embryo. Most scientists agree this occurs, but it is not clear how often. Some doctors do not prescribe hormonal contraceptives because they find this mechanism objectionable. [more about this...]
IUD's
Hormonal IUDs: Hormonal IUDs prevent pregnancy by releasing the hormone progestin, which thickens the cervical mucus, acting as a barrier to prevent sperm from entering the uterus. This type of IUD also affects the lining of the uterus to prevent a fertilized egg from being implanted, should fertilization occur. Progestasert IUD must be replaced every 8-24 months. Since this IUD was discontinued in 2001, any woman who had one implanted should have had it removed by now. The Mirena IUS is the next generation of hormonal IUDs and can be used for up to five years. More about the Mirena IUS...
Non-hormonal IUDs:
For copper IUDs, the metal itself seems to exert a spermicidal effect. The copper also affects the lining of the uterus by not allowing a fertilized egg to implant, and it stimulates the production of prostaglandins, chemicals that affect the hormones needed to support a pregnancy. ParaGard is a long-term IUD that may be left in place for ten years.
All mechanisms of the IUD are not completely understood. The IUD may also cause inflammation of the uterus, preventing implantation of an embryo and making it more difficult for sperm to enter. Unlike regular
hormonal contraceptives,
IUDs do not prevent ovulation.
____________________________________________________________________


I am not anti birth control, but believe in barrier or natural methods. I just want those of you out there who believe life begins at conception to know the truth: Birth Control does not always prevent ovulation and as the information stated they are not sure how often a woman actually ovulates and a fertilized egg could be not allowed to implant in the womb.